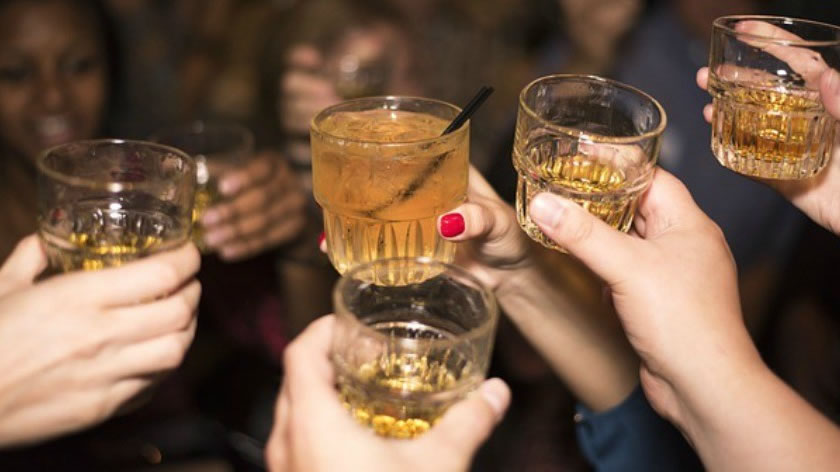 For many, their university years aren't spent frequenting expensive cocktails bars and sampling the finest wines. Usually the most common adjective that circles students when it comes to alcohol is "cheap" and perhaps which is the easiest to down.
If you're entering the university lifestyle and need a heads up on what to order from the bar or which will give you "cool" points, then this is the list for you!
JD & Coke
An introduction to whiskey for many students, Jack Daniels has the benefit of being a well-known brand along with having some cool advertising, making it the ideal drink for the more fashion conscious student.
Prosecco
Champagne's cheap and dirtier cousin, if you're the kind of student who likes their wine with extra sweetness and fizz then this is going to be your drink of choice.
You'll also be on trend as apparently prosecco was more popular than champagne this Christmas.
Beer
An all-encompassing term for those students who are happy with whatever lager that the student union has on tap.
Beer is the most widely drunk alcoholic beverage by students, be careful which cans you take to a party though; it can say a lot about you!
Cheap Wine
Perhaps one of the most headache and hangover inducing drinks students submit themselves too. You'll rarely go over your wine budget of £5 (we're talking about you Jacob's Creek) and your body will never thank you for it.
Luckily your young age and fairly healthy body will hold you together till you can afford the good stuff.
Sambuca Shots
A curse on the student who yells shots and offers you a shot glass of this foul smelling spirit.
Never has a night ended so miserably as after having multiple Sambuca shots and it takes a special kind of friend to buy more than one for you.
Trebles
Every university will likely have a bar that wants to profit on students need to drink the most alcohol for the least price.
Trebles are a nightmarish concoction that remains a student favourite regardless of the headache ahead.
Alcopops
Coke's alcoholic cousin, the likes of WKD are a staple for students who love an injection of sugar with their booze.
Be wary, these drinks taste exactly like soft drinks so watch out for how much alcohol you're actually consuming.