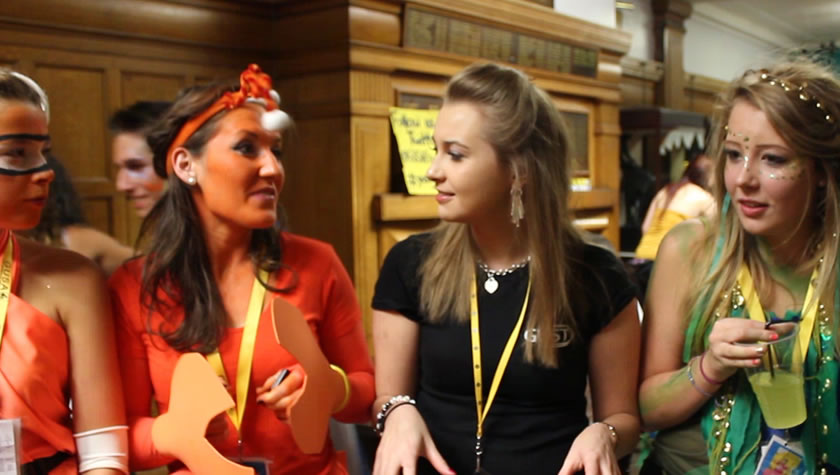 Fresher's week is a vital time for new students, meeting new friendship groups, making the right impression and getting to know your university. With that being said…it is a week of activities, blowout too early and you could miss a lot!
So before you go hard and go home, here are some tips to make sure you have the best Freshers' Week possible…
First Impressions
Yes you want to have fun and be the life of the party but do you want to become known as the guy or girl who can't look after themselves on a night out?
Taxi for one anybody? So enjoy yourself but don't go overboard.
Join A Club
Short on school friends who joined your university? The best way to get started is join a club or two.
Everyone else there is in the same position as you but at least you know you all share a common interest! Sign up to as many as you're interested in, but remember to not go too overboard.
Add A Touch Of You
We all know halls are pretty much the most characterless rooms possible, so make sure you add your own personal touch to feel more at home and comfortable.
From big cushions to plants and artwork. These little touches of home not only make you feel happier but are also a great talking point for anyone who visits your room.
Pay Attention To Your Belongings
A lot of students have a tendency to treat everywhere like their own private stomping ground, but it's important to remember you're responsible for your belongings, from your bag to your phone and laptop, it's best to keep your belongings on you rather than leaving them unattended.
The last way you want to start university is by losing your possessions.
Freshers' Ball
The Freshers' Ball is an occasion not to be missed. It's likely all your new hall mates will be going and by opting out you'll be missing not only a fun night but also a bonding experience.
A Freshers' Ball is usually a great opportunity to have fun and is filled with live music; faded old pop stars and fairground fun.
Look After Yourself
For many people Freshers' Week is the first time they've had real independence from their families.
So remember to take care of yourself! From regular meals to knowing when you're going overboard with late nights and drinking. If you're feeling a bit worse for wear then get some rest and recuperation!
Don't Judge
You'll be meeting a lot of different people at university so leave your judgements at the door and be friendly to everyone you meet.
Being open-minded will not only serve you well at university but also throughout your life and it makes you a lot more inviting to speak to!
Freebies
Oh yes! Before we forget there'll be plenty of free goodies at Freshers' Week so take them…take them all!!!