EE STUDENT DISCOUNT PROMOTIONS AND OFFERS
EE STUDENT DISCOUNT
Part of the BT Group, EE is the largest and most advanced digital communications company in Britain, providing its residents with great quality mobile services. EE can claim to service more than 30 million connection across its mobile, fixed and wholesale network.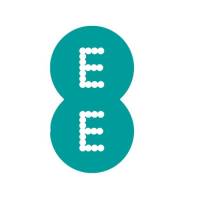 No Brainer deals from EE!
Get all the latest deals and offers from the EE Website - daily updated!Includes the new Samsung Galaxy S7!!!
Although it is part of the BT Group, over recent years EE has received widespread independent recognition, firstly being ranked as the UK's best overall network, as well as being recognised as the best consumer and business network at the 2014 & 2015 Mobile choice consumer Awards.
Running the UK's fastest mobile network, they pioneered the UK's first superfast 4G mobile service in 2012 and is also the first European operator who passed 12 million 4G customers. Its 4G coverage now reaches more than 95% of the UK population and its 3G coverage extends to 98%!
You can also expect to find the very latest in smart phones and handsets available from EE Student Discount both online and in their stores, all at incredibly competitive prices. This is all ideal for students, who want the best possible service/product and to also receive a discount!
Of course the company provides you with everything you would expect from a leading mobile phone provider, allowing you to custom build you package to suit your personal requirements and decide upon pay monthly, pay as you go or SIM only deals. To make even more of a saving from you next EE Mobiles purchase, we bring you the best promotions and discount codes to help your money go even further.

Samsung Galaxy S7
Get the brand new Samsung Galaxy S7 today from EE for only £45 a month - Unlimited minutes, texts and 4GB od data. Don't miss this Offer!

Iphone 6 for FREE with EE
Get iphone 6 Handset for FREE with EE plus 2GB of Superfast Data and unlimited minutes and texts.

Samsung Galaxy S6 with EE
Get Samsung Galaxy S6 for FREE and save £79.99! with EE. Amazing deal with loads of minutes, texts and data per month.

Iphone SE with EE
Get iphone SE for FREE with EE. Amazing deal with loads of minutes, texts and data per month for only £35.99

LG G5 - Save £49! with EE
Get HUAWEI P9 for FREE today online when you buy from EE!!

Get 2GB for the price of 1GB of data when you buy online today from EE Student Discount!!

UP TO 50% Discount on PAYG Offers
Get 50% Discount on Pay as you go Phones today online when you buy from EE!!

UPGRADE FOR LESS TODAY
Here is a list of the amazing upgrade offers and promotions savings you even more money! So upgrade today and you could save on your new phone, SIM deal or package!